ABRUZZO is a DESTINATION: in 2016 5th best place in the WORLD
|
After #1 Algarve, Portugal; #2 Cayo, Belize; #3 Medellin, Colombia; #4 Pau, France we find
#5th in the list is Abruzzo, Italy
It's hard to think of a lovelier corner of Italy than the Abruzzo. The beaches are golden, and the sea rolls out like a giant bolt of turquoise silk. There are mountains, too, meaning that, living here, you'd have both skiing and beach-combing on your doorstep, depending on the season.
This region is one of Italy's secret treasures. No over-crowding, no heavy industry, only castles, vineyards, and villages made of stone. Life in the Abruzzo hasn't changed much over the years, and exploring here is like wandering into a gentler, kinder yesterday, a time with little or no crime and neighbors who watch out for one another.
Old ladies in pinafores bring their chairs outside and sit in gossipy groups, stringing onions into plaits. Instead of playing computer games, young boys are outside playing soccer. Families shop at open-air markets, not hypermarkets, and if they don't produce their own wine, they buy it from local vineyards.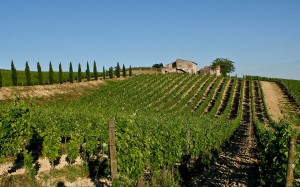 Relatively unknown to foreign visitors, the sparsely populated Abruzzo is where central Italy merges into the languid realms of the deep south. Even though many parts of the area are only an hour's drive from Rome, it clings onto its secret feel.
The main town in the region, Pescara, has one of the best city beaches in Europe and not far away is some of the best skiing outside of the Alps. In spring, it's possible to combine a morning on the Apennine ski slopes with an afternoon at the beach
.
Food is important in the Abruzzo, as it is everywhere in Italy. In most trattorie, everything is home-cooked and just like nonna (grandmother) used to make. In fact, sometimes, nonna still makes it. On the coast, dishes feature fish; inland, the cuisine becomes heartier, based on roast kid, baby lamb, and wild boar.
This delightful and culturally rich region of Italy is also one of Europe's best bargains. A couple could retire here on as little as $2,000 per month or less, including rent.